NTS
Student Workshop – May 15, 2012 – Pan Pacific Pork Expo (PPPE)
More than 20 honours, masters, PhD candidates and post-docs attended the Pork CRC/APL Student Workshop on Scientific Presentations at Pan Pacific Pork Expo 2012 at the Gold Coast Convention and Exhibition Centre, May 15.
Welcoming the participants, Pork CRC CEO, Dr Roger Campbell, reminded them of exciting new opportunities for industry placement, which provides production based businesses with some financial support for two years to train graduates and postgraduates in the business of pork production, while allowing placement holders to remain actively involved in R&D.The first two to be part of the scheme are Rebecca Athorn, now with Rivalea and David Lines now with APFG. Rebecca, who attended the work shop, completed her Pork CRC supported PhD at The University of Adelaide, David completed his PhD with the Beef CRC.
Distinguished scientist, Dr Ian Williams of The University of Western Australia, workshopped how to plan, develop and produce quality scientific posters for conferences that will attract attention and succinctly and appropriately extend a scientist's research.
Some of his tips were:
– Main purpose is to entice people to further discuss the research with poster author.
– Poster must quickly capture attention.
– Poster must make statements that arouse interest.
– Poster must include title; what you did and why; what you found; your conclusion.
Dr Williams also noted that writing posters, which had only been an integral part of scientific conferences for about 25 years, was excellent preparation for writing a good scientific paper.
Pork CRC students at the Student Workshop, May 15, 2012

Students attending
Graduate Placement Program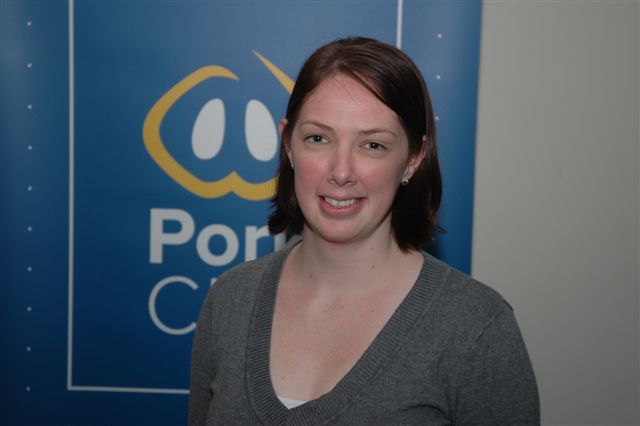 Rebecca Athorn
University of Adelaide, Pork CRC PhD
Post-mating nutritional strategies to improve establishment of pregnancy and litter size in gilts
Now with Rivalea Australia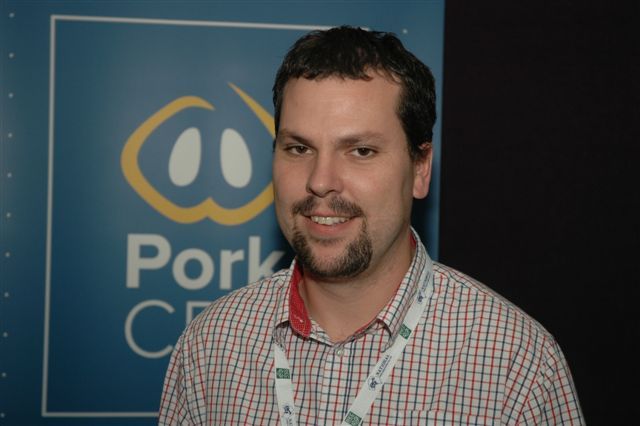 David Lines
University of Adelaide
now with Australian Pork Farms Group (APFG)
Pork CRC Students


Larissa Beale
University of Queensland, Pork CRC PhD,
Development and evaluation of E. coli probiotics as an alternative to antimicrobial use in the Australian pork industry.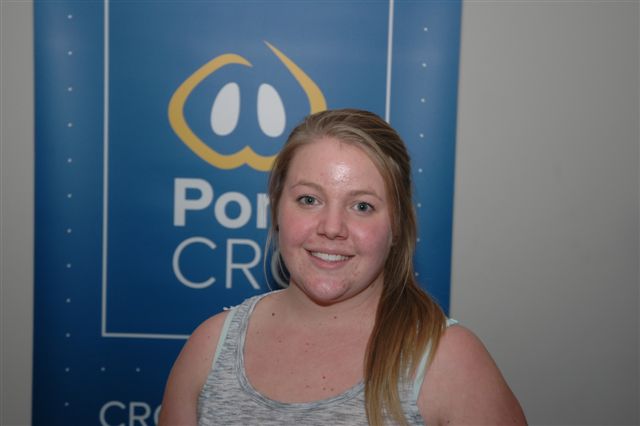 Nicole Dron
Charles Sturt University, Pork CRC Hons
Novel methods for collecting diagnostic samples from pigs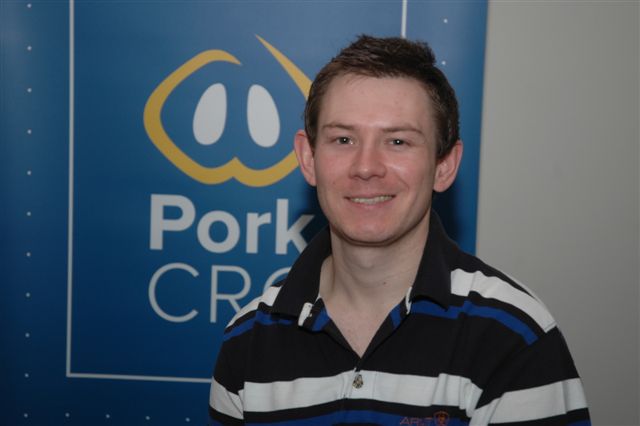 Mitchell Groves
University of Queensland, Pork CRC PhD
Assessment of the population structure of Streptococcus suis and methicillin-resistant Staphylococcus aureus in pigs in Australia
Sarita Guy
University of Sydney, Pork CRC PhD
Genetic aspects of disease tolerance in pigs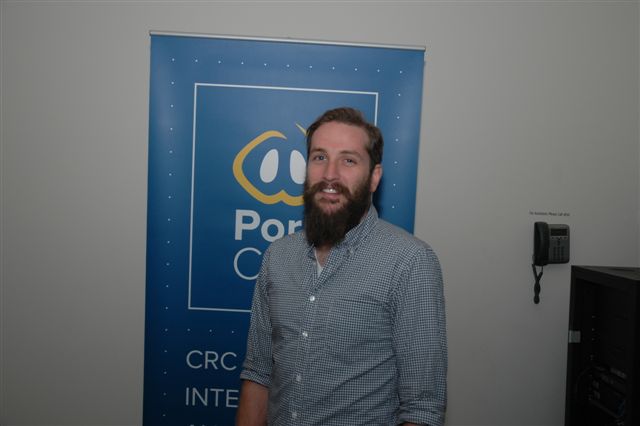 Dr Cameron Jose
Murdoch University, Pork CRC Post Doc
now with Department of Agriculture and Food WA
Determining the variability in the eating quality of Australian fresh pork,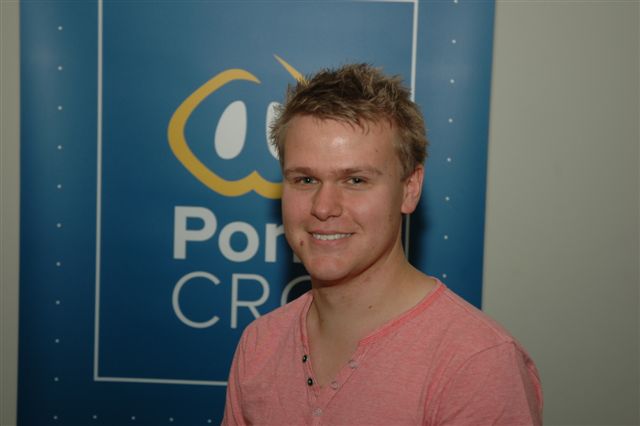 Anthony Martyniuk
University of Adelaide, Pork CRC Masters
Optimising the management of group housed sows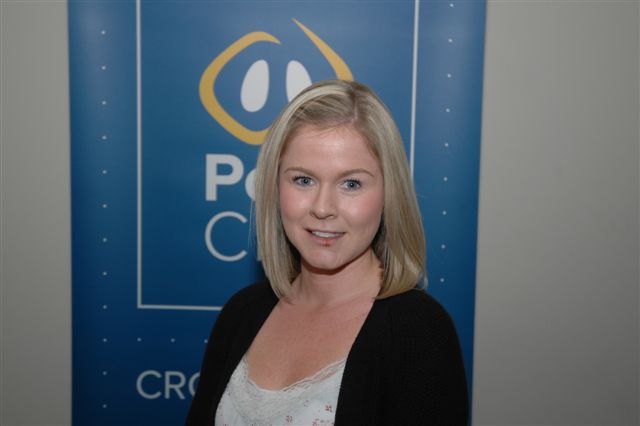 Dr Kate Plush
University of Adelaide, Pork CRC Post-Doc
Animal behaviour and welfare implications associated with group housing of sows and gradual weaning
now with Australian Pork Farms Group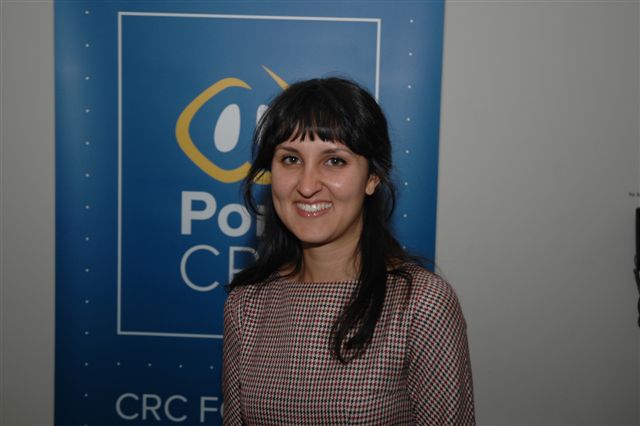 Clara Singh
University of Melbourne, Pork CRC Masters
Evaluating the behaviour & productivity of sows & litters that are transferred from farrowing crates to lactation pens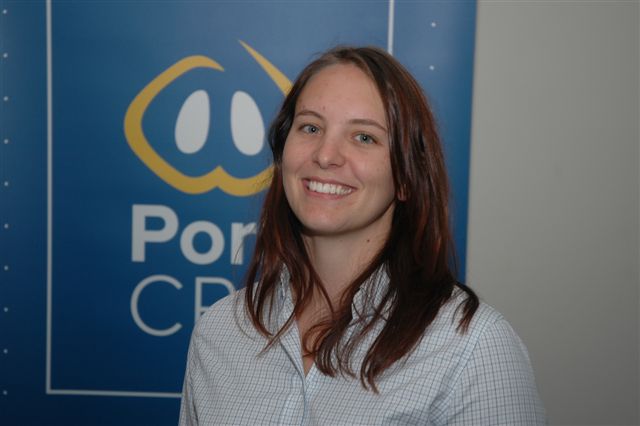 Amy Suckling
Murdoch University, Pork CRC Hons
Determine whether there is a difference in the incidence of dark meat between free-range & intensive systems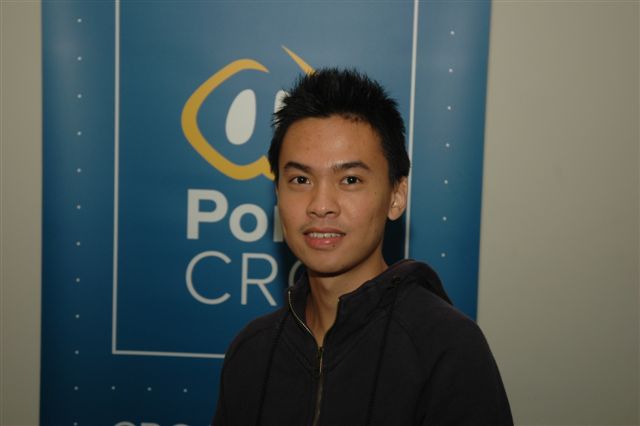 Jing Hooi Tan
University of Queensland, Pork CRC Hons
Dependence of the rate of protein digestion on particle size of cereals & pulses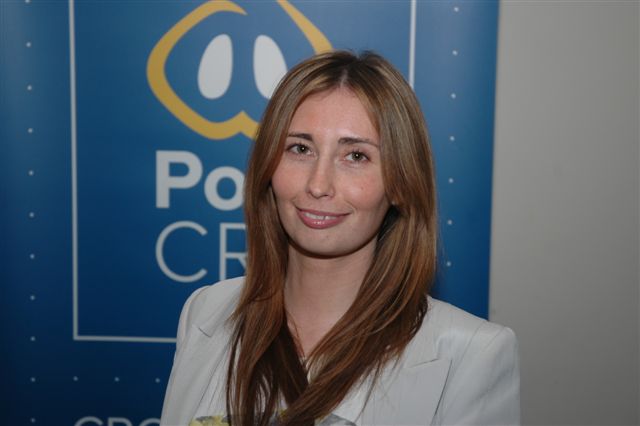 Robyn Terry
University of Adelaide, Pork CRC PhD
Boar contact and split weaning: effects on oestrus expression during an extended lactation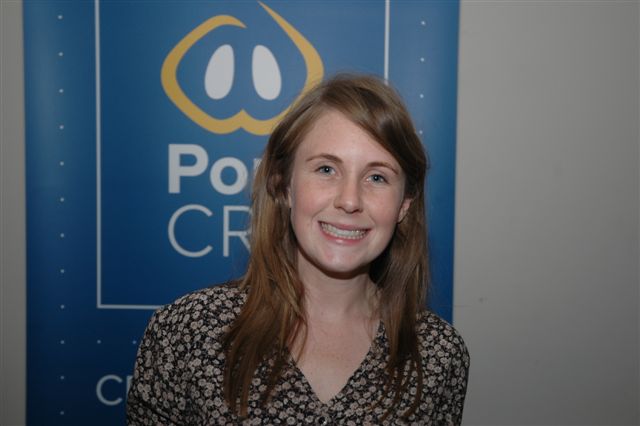 Megan Verdon
University of Melbourne, Pork CRC PhD
Social Strategies of Sows in Groups: the relationships between the social strategy adopted and sow behaviour, stress physiology and reproduction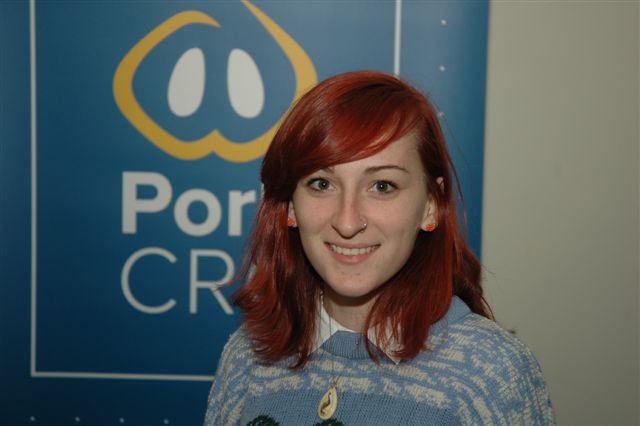 Josephine Wilkinson
University of Sydney, Pork CRC Hons
Development of a lactational oestrus induction protocol that can be implemented in confinement free sow housing systems