Cameron Ralph

Pork CRC Projects 3A-114 ('Development of a Near-infrared spectroscopy (NIRS) online test for boar taint') and 3A-115 ('Validation of an LH test strip in urine for boar-taint compounds')
Pork CRC talks up taste tests
One of the biggest challenges relating to animal factors and eating quality is identification of off odours and flavours by the consumer.
Boar tainted pork has a distinct urine or perspiration like odour and flavour when cooked, arising from androstenone (a metabolite of testosterone) and skatole (a metabolite of tryptophan) and is present in pork from entire male pigs.
Androstenone and skatole are delta 16 steroids produced in the testes of male pigs. These pheromones are used by the male to attract and sexually stimulate females. Perhaps, not surprisingly, human females are more susceptible to boar taint than human males, with about 90% of females being able to detect it, versus only about 50% of males.
Taste detection
A major challenge in eliminating boar taint from the supply chain is to develop a reliable, cheap, easy to administer method of boar taint detection. Dr Cameron Ralph from the South Australian Research and Development Institute (SARDI) is the project leader on two Pork CRC projects that aim to do just that.
Pork CRC projects 3A-114 and 3A-115 employ novel and innovative methods to develop a reliable on-line method to detect boar-taint.
Dr Ralph joined SARDI in April 2014. He received his PhD from the University of Melbourne where he worked in the Animal Welfare Science Centre and then completed a two year post-doctoral appointment in the United States at The University of Michigan and The University of Mississippi. His PhD focused on the use of glucocorticoids (cortisol in pigs) to assess the welfare of animals and his post-doc investigated the effect of the pre-natal environment on the lifetime reproductive success of females. His areas of expertise are neuroendocrinology, neurophysiology, reproduction and animal welfare.
Taint testing
Infrared spectroscopy is a technique well known to the Pork CRC as it has been used to develop the AusScan project and the Aunir/Pork CRC licensing agreement for AusScan Online. Dr Ralph is collaborating with Dr Glenn Fox from The University of Queensland on Project 3A-114 to determine if infrared spectroscopy can be employed to detect androstenone and skatole, the hormones responsible for boar taint. Near infrared spectroscopy has been used routinely over decades for predicting quality parameters such as carbohydrates, protein and fat content in grains, fruits and meat products. Mid infrared spectroscopy uses a higher wavelength region and can be directly associated to chemical composition and structure with a matrix. Until recently mid infrared spectroscopy has been an expensive, slow technology, but recent developments, including hand-held devices, allows this technology to be more accessible.  Hand-held near infrared and mid infrared devices provide portability to allow testing in the field and mobility within a workplace, rather than having a specific instrument set-up in a laboratory.  Additionally, NIR and MIR instruments can be calibrated to predict other parameters simultaneously, such as fat and protein content, thereby achieving extra value form a single scan. Both technologies have the sensitivity to identify boar taint compounds or biological markers to indicate the presence of the taint through either quantitative or qualitative models. Therefore, Pork CRC Project 3A-114 aims to develop this technology to detect boar taint such that a live animal or carcass can be verified as taint free, quickly, cheaply and on line.
Vaccine innovation
The use of Improvac, a very effective vaccine for boar taint, has been mandated by Woolworths as part of the Pork CRC eating quality pathway project. When administered correctly, Improvac is highly effective at eliminating boar taint. At this stage there is no effective way to determine if the Improvac vaccine has been administered correctly. Improvac is effective because it inhibits gonadotrophin releasing hormone availability, which results in attenuation of luteinizing hormone (LH) synthesis. This, in turn, results in decreased synthesis of the steroids that produce boar taint. Project 3A-115 aims to verify that Improvac has been used by measuring the concentration of LH in urine, saliva or cerebrospinal fluid. In collaboration with Darryl Meaney of Zoetis, Dr Ralph will validate if a commercially available LH strip test, currently being used to detect ovulation in dogs, could be used to measure LH in boars on the kill floor of abattoirs. Theoretically, a taint free boar would have very low to undetectable concentrations of LH and this test could become an alternative for abattoirs to ensure that Improvac has been used and meat is taint-free.
Taste confirmation
Collectively, 3A-114 and 3A-115 could provide the industry with a fast, cost effective method to identify animals with boar taint and confirm animals are taint free. There is potential to use near infrared and mid infrared devices to develop an on-farm test whereby producers can confirm their pigs are taint free before sending them to slaughter and provide abattoirs with an online quality control mechanism to ensure all meat products are verified as taint free. The initial phase of this research will be completed by late 2016. Based on the success of the development phase, whole animal testing could then begin.
For further information: Cameron Ralph, email Cameron.Ralph@sa.gov.au
First Published in APN September 2015
Dr Deborah Nolan-Clark
Landmark Nutrition Pty Ltd. 

Dr Deborah Nolan-Clark and Pork CRC CEO, Dr Roger Campbell at the most recent Pork CRC Stakeholders' meeting in Melbourne.
3B-106: Health benefits of pork consumption in the diets of Australian children
3B-108: Exploring barriers to fresh and total pork consumption among children: parental perspectives
Digesting Pork Eating Habits
In 2012, Dr Deborah Nolan-Clark, Dr Elizabeth Neale (Landmark Nutrition Pty Ltd) and A/Prof Karen Charlton (University of Wollongong) conducted a secondary analysis of the 2007 Australian National Children's Nutrition and Physical Activity survey to examine the patterns of pork intake in Australian children and investigate the nutritional contribution of pork in their diets.
Results suggested that about half of the children surveyed reported eating some kind of pork, with processed pork such as bacon and ham were by far the most frequently eaten. Only seven per cent of all children in the survey reported that they ate fresh pork.
This Pork CRC Project 3B-106 research also examined demographic characteristics of pork consumers compared to children who did not eat pork. Fewer children who reported eating pork had a primary carer born in Africa or the Middle East, compared to Australia, Europe and the UK. When considering the type of pork eaten, more children who reported eating fresh pork had a primary carer born in Asia (compared to Australia, Europe and the UK). In contrast, more children who reported eating processed pork had a primary carer born in Australia, Europe or the UK, compared to Asia.
Children who reported eating pork had greater intakes of protein, phosphorous and zinc than children who did not eat pork. Pork also contributed substantially to the intakes of a number of important nutrients, including protein, thiamin, zinc and niacin. Despite the finding that children who ate pork had a greater energy, total fat and saturated fat intake than children who did not eat pork, there was no difference in weight, waist circumference, or prevalence of overweight/obesity between children who ate pork and those that did not.
This research highlighted the important role of pork within the diets of Australian children, as well as the discrepancy between consumption of fresh and processed pork, and identified key target areas for encouraging fresh pork intake. This study was published in the peer-reviewed journal Nutrition Research, and was presented at the Nutrition Society Annual Scientific Meeting (2013).
3B-108: Exploring barriers to fresh and total pork consumption among children: parental perspectives
To determine the reasons why Australian children were eating processed pork in preference to fresh pork varieties, Dr Nolan-Clark, Dr Neale and A/Prof Charlton conducted a qualitative study to explore parental perceptions of their children's pork consumption.
Semi-structured focus groups were completed with parents and carers of children aged 2 – 16 years. Parents were asked questions about their children's pork preferences and factors which encouraged or discouraged pork consumption (particularly fresh pork).
Overall, parents reported that pork was an acceptable meat to include in children's meals and there was an overall perception that fresh pork was a healthy meat, because of its leanness. In comparison, processed pork, such as ham and bacon, was seen as less healthy than fresh pork, although it was viewed as being more convenient.
Issues with the cooking and preparation of fresh pork were discussed as barriers to its intake. Parents felt they lacked confidence when cooking fresh pork, and many believed that pork needed to be cooked until well done to avoid food poisoning. Within the groups, a strong desire for simple and fast recipes using fresh pork was discussed. Parents felt that involving their children in preparing dishes containing fresh pork (e.g. dumplings) improved their acceptance of these meals. Participants also felt they lacked knowledge of the nutrition contribution of pork compared to other meats.
Other barriers to serving fresh pork included a lack of visibility in supermarkets, with fresh pork seen to be less visible in shopping outlets than beef or chicken. It was also seen to be advertised less frequently than these meats.
The barriers to fresh pork intake among children that were identified in this research provide important information for targeted marketing strategies to increase intake of fresh pork amongst children. The provision of simple recipes to improve parents' confidence in cooking pork, particularly if those recipes can be prepared with children may be one way to do so. Educating parents on the unique nutritional contribution of pork and ensuring that fresh pork is visible in supermarkets may also help to increase fresh pork intakes.
Adult consumption
Dr Nolan-Clark, Dr Neale and A/Prof Charlton are currently investigating pork consumption among Australian adults in the 2011-2013 Australian Health Survey, with this project due to be submitted to Pork CRC in late June 2015.
For further information: Dr Deborah Nolan-Clark, email deborah@landmarknutrition.com
First published in APN May 2015
Peter Haydon

A Steak in Getting it Right
3C-106 – Eating quality impacts on consumer perceptions and behaviour
Pork CRC's Program 3, 'Healthy Pork Consumption' focusses on eating quality. According to Project 3C-106 Leader, Peter Haydon of APL, meat science and consumer research demonstrate that the absolute quality of the meat has a significant impact on eating quality.
Also, what happens between the fridge and the plate affects more meals (but less powerfully) than inconsistent raw material. It is also clear that the eating experience and reactions of those served a meal is the critical determinant of whether that recipe gets used again or not.
Program 3's Project 3C-106, seeks to identify how cooking instructions can impact on the enjoyment of a meal and how these cooking instructions are used repeatedly as family favourites.
To do this, APL's Marketing Team were contracted to investigate. As a team, they have decades of experience in developing consumer communications, for the likes of Goodman Fielder, Kraft, Muller, Cadbury and Lion Nathan, as well as for APL.
Fact finding
Peter Haydon, General Manager Marketing at APL, said: "As with any project, we started with the facts. These said that steaks (any cut that is pan-fried, grilled or BBQ'd) are the most commonly prepared meal and the one most consumers fail to cook well most often. This makes common-sense. A steak is cooked for less time than a roast or a stew, so the margin for error is smaller. This problem is worse for pork because Australians still believe pork has to be cooked all the way through, or they might get sick (this hasn't been true for around 50 years)."
As a result, Mitch Edwards, Liam Silk and Melissa Loe spent several days cooking different thickness steaks to learn how to give simple clear instructions. What emerged from these trials was that boneless and bone-in steaks need different cooking instructions and that a 20mm thick boneless pork steak always comes out juicy and tender if cooked for six minutes on one side and two minutes on the other on a hot grill, pan or BBQ (the way you would cook any other steak) and then left to rest for two minutes.
Consumer checkpoint
These results were then checked by 64 consumers to confirm that the method works across different appliances and skill levels. When this was confirmed, Peter Smith, APL's Marketing Development Manager, was charged with tendering for the CRC project.
The CRC project integrates APL funded marketing activity and seeks to measure the effect on sales and consumer repeat purchase levels. It test a variety of communication methods for the 6-2-2 message:
– in-home via advertising
– in-store via demonstration
– butcher recommendation and
– on-pack stickers.
In addition to determining how to cook instructions impact on repeat recipe use, the project also aims to identify any differences in performance based on different marketing methods.
Adelaide advertising
The advertising trial in Adelaide finished in late November and there are only results available for advertising.  However, the advertising plan Melissa Loe and Liam Silk at APL developed and executed has performed outstandingly.
Initial results show that:
– 69% of those in Adelaide remember the advertising
– 19% have tried the 6-2-2 method (almost four times the norm for pork steaks)
– 78% of people who tried rated the outcome between 8 & 10 out of 10 and
– 97% of people who tried it said they would do it again.
Also, 70% of those that had seen the advertising but had not yet tried 6-2-2, claimed they were willing to try it.
So, it's still a little early to tell, but it's looking good so far.
For more information: Email Peter Haydon,
Eugeni Roura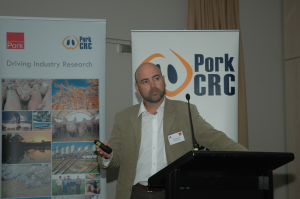 3A-107: Sensory specific liking and satiety induced by pork flavours
Healthy interest in pork
Recent reports of research supported by Pork CRC and APL has provided evidence that lean pork may provide cardiovascular (CV) and metabolic health benefits. Following that path of providing further evidence of potential health benefits related to pork, our research innovation project 3A-107 aimed at exploring new avenues of manipulating satiety in humans through eating pork.
Smelly pork
In a preliminary study we observed that pork-related smell and taste cues may elicit early satiety and prolong fullness ratings between two meals. Studies on meal termination in humans have shown that one of the main reasons to stop eating during a meal was a decline in food pleasing rates. Recent advances in neuroscience have identified specific areas in the brain which seem to respond to the hedonic value of food aromas (Figure 1). Thus, satiety has been related to brain stimulation which indicates a decrease in hedonic value, an event that has been referred to as sensory specific satiety (SSS). SSS is an important driver of meal termination. Our project has been a preliminary study of pork SSS using subjective sensory tests in human subjects together with objective brain activity measures by using functional magnetic resonance imaging (fMRI).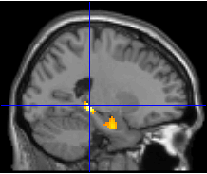 Figure 1. The activation of some human brain regions related to food reward measured by fMRI indicates a strong effect of pork flavours eliciting satiety.
Healthy study
We designed a trial with 18 healthy adults aimed to study the effect of pork flavoured chewing gum and a pork rich breakfast on appetite for several food categories (meat, fruits, vegetable and cakes), general satiety and pork related SSS. Brain scanning using fMRI was used to study the responses of specific areas, such as the OFC, to food cues (visual and olfactory). In addition, subjective ratings on hunger, fullness, desire to eat, liking and wanting were assessed. The principal findings of this preliminary fMRI study confirm our main hypothesis that pork elicited a strong satiety ratings based on sensory cues. Pork SSS was strong after breakfast when panellists were exposed to visual cues and the results were enhanced by the addition of olfactory cues in the second fMRI. In addition, our data proves that the subjective ratings are related to the brain activity, particularly in areas related to the reward circuit. Our observations provide evidence that pork flavour can be considered as a potential tool for appetite control.
Healthy choice
Given the increasing prevalence of obesity in Australia, evidencing pork healthy attributes will reassure consumers that lean pork is a healthy choice, which should strengthen its market value and potential. In addition, our project has developed a novel method to measure the properties of pork related to hedonic attributes.
The novel fMRI application developed has the potential to evaluate the sensory pleasing of pork and compare it to other foods/meats. Our research could help improve the succulence of Australian pork succulence as well as its health related claims.
Contact details: Dr Eugene Roura, email e.roura@uq.edu.au
First published in APN Sept 2014
Samir Samman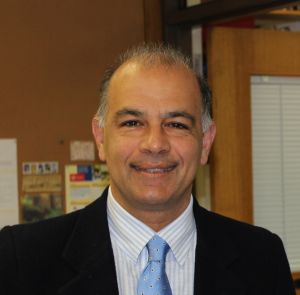 Further reporting of Samir's work on August 15, 2014 –  Acute response following consumption of pork meat: Metabolomics analysis on Get Small Farms
3B-103: The acute response following the consumption of pork meat: a metabolomics analysis
A Pork CRC Project Leader in Subprogram 3B – Inherent properties of Australian pork to enhance consumer health, Samir Samman is a Professor in Human Nutrition in the School of Molecular and Microbial Biosciences at the University of Sydney. He is also an Honorary Research Fellow in Clinical Biochemistry at the Royal Prince Alfred Hospital, Sydney. Samir is the Chair and Head of the Department of Human Nutrition at the University of Otago in Dunedin and relocated to New Zealand to take up the appointment in 2014.
After graduating with a PhD in nutritional science from the University of Sydney, Samir moved to Canada for post-doctoral training as a Canadian Heart Foundation Fellow at the University of Western Ontario. He returned to a Merck-Clinical Research Fellowship at Royal Prince Alfred Hospital and was soon appointed to a lectureship in Human Nutrition at the University of Sydney.
Samir's research centres on the role biomarkers play in informing nutritional status and disease risk factors in humans. In the early stages of his research career he utilised animal models, but more recently his work has focused mainly on humans. His research methodologies include recruitment of human volunteers, dietary assessment techniques, intervention involving foods and/or supplements, project management, collection of blood samples and laboratory analyses of established or novel biomarkers.
Ironing women
Samir's research on iron aims to determine the role of meat consumption in managing iron deficiency in young women. Together with his collaborators and students, he has shown that iron status is largely determined by personal food selection, with avoiders of flesh foods exhibiting a lower biochemical status of iron, zinc, selenium and long-chain omega-3 fatty acids than non-avoiders of meat and poultry. He asserts that avoidance of meat appears to be driven by the misconception that this dietary component is responsible for weight gain.
In 'single-meal experiments' in collaboration with colleagues at the Royal Agricultural and Veterinary University in Copenhagen, where Samir was on sabbatical leave, he showed that phytochemical extracts rich in antioxidant activity, such as rosemarin (extracted from rosemary) and catechin (from tea leaves), decrease the absorption of iron. So, although these natural antioxidants are effective in food preservation, they are not necessarily favourable in their effects on iron absorption.
Healthy pork
In a dietary intervention trial with pork meat (funded by Pork CRC) Samir and his colleagues demonstrated improvements of iron status compared to a low dose iron supplement. In contrast to iron supplementation, pork meat consumption enhanced markers of vitamins B12 and B6 and some measures of physical wellbeing.
In a recent project he demonstrated that consuming a meal that contains pork or chicken produces a differential profile of amino acids in the post-prandial state. Meals containing pork result in higher levels of the amino acid histidine and he believes there is good evidence that histidine contributes to an improved metabolic profile and may be responsible partly for the health benefits of pork e.g. weight loss.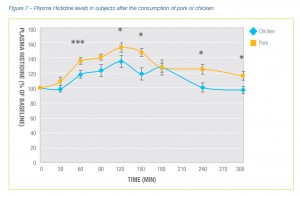 Food production
Samir has a keen interest in agricultural methods, which stems from a long term collaboration with colleagues at Cornell University, as part of the Food Systems Program. He examined the effect of organic agricultural methods on nutrient composition and based on analysis of a range of commodities, he reported modest differences in the nutrient composition of organic and conventional foods. Importantly, these small differences were not necessarily predicted by the type of agricultural method.
Other nutrients
Samir's broad interest in micronutrients has seen him become involved in a range of national and international committees. He currently chairs the Australian and New Zealand joint committee responsible for setting the recommended dietary intakes and has previously served on US National Institutes of Health (NIH) and UN International Atomic Energy Agency (IAEA) committees that considered nutrient biomarkers. Samir was recently appointed President-Elect of the Nutrition Society of Australia.
Contact details: Professor Samir Samman, email samir.samman@otago.ac.nz
First published in APN January 2014
 Karen Murphy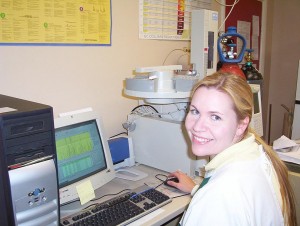 3B-102: Effect of long term consumption of Australian pork for weight loss and weight maintenance on cardiometabolic health, food cravings and cognition and psychological wellbeing in individuals with type 2 diabetes
3B-105: Volunteers' attitudes towards consumption of fresh Australian pork
 Leaning towards a healthy pork diet
Clearly explaining the health benefits of lean pork consumption has been the focus of the last six years of Dr Karen Murphy's work with colleagues at the Nutritional Physiology Research Centre, University of South Australia.
A Senior Research Fellow and registered nutritionist, Karen graduated from RMIT University with a PhD in nutritional biochemistry exploring the health benefits of bioactive nutrients including lipids, fatty acids and cocoa polyphenols.
Since returning to Adelaide in 2002 to undertake a Post-Doctoral Research Fellowship and then NHMRC Industry Research Fellowship at UniSA, she has extended her research to scientifically substantiate the cardiometabolic and cognitive health benefit of foods, bioactive nutrients and dietary patterns. Some of her past research has focussed on exploring cardiovascular benefits of long chain omega-3 fatty acids, dairy foods, tea, cocoa antioxidants and lean pork.
Of particular interest to Karen was why Australian's are low consumers of pork compared to other meats such as beef and chicken. Apart from anecdotal evidence that perhaps pork was perceived as a less healthy meat than chicken or beef, there appeared to be no good reason why this was so, given pork's similar nutritional content to beef.
CRC research
Karen's first Pork CRC funded research aimed to examine whether regular consumption of fresh, lean pork could improve body composition and cardiovascular risk factors in a six month parallel intervention trial.
This trial recruited 164 overweight adults who were randomly assigned to incorporate up to 1 kg pork/week by substituting for other foods or asked to maintain their regular habitual diet. The team measured plasma levels of lipids, glucose and insulin, plus such indicators of body fatness as body mass index and waist/hip circumference and blood pressure, heart rate and arterial compliance (arterial elasticity) at the beginning of the trial and then again at three and six months. A total of 144 volunteers completed and volunteers in the pork group increased their intake 10 fold by substituting pork for mainly beef and chicken. After three months, there were significant reductions in weight, BMI, waist circumference, percentage body fat, fat mass and abdominal fat in the pork group relative to controls, which persisted for six months. There was no change in lean mass, indicating that the reduction in weight was due to loss of fat mass. Lipids, glucose, insulin and blood pressure did not change.
Pork's place
These findings were evaluated in a subsequent trial, as it was unclear whether these effects on body composition were specific to pork, or whether consumption of other high protein meat diets may have the same benefit. The team conducted another trial to compare regular consumption of pork with the two most commonly consumed meats in Australia, chicken and beef, on indices of adiposity in a nine month cross-over intervention trial. Forty nine overweight or obese adults were randomly assigned to consume up to 1 kg/week of pork, chicken or beef by incorporating it into their regular diet for three months at a time. Interestingly, the researchers found no difference in body mass index or any other marker of adiposity between consumption of  pork, beef and chicken diets, indicating pork is no different to chicken or beef in terms of effects on body composition.
What's on
This research formed the basis for the current Pork CRC funded project with Pork PhD Scholar Nerylee Watson, to evaluate the effects of a high pork protein energy restricted diet and a low pork protein energy restricted diet on weight loss, glycaemic control, cardiometabolic health and cognitive performance in men and women with type 2 diabetes. This project is currently running and is due to finish in March 2015.
Her team has recently completed a project exploring attitudes towards fresh Australian pork in 104 volunteers who had participated in one of Karen's trials. Volunteers completed food frequency questionnaires and a written questionnaire to determine if attitudes about consumption of pork had changed before and after participating in one or both of the trials. All volunteers, including those who acted as controls in the previous trials indicated that their pork consumption had increased since participating in the trials. Most volunteers, including controls, felt the opportunity to learn more about the health benefits of pork contributed to their increase in pork consumption. In addition, those who had been required to consume pork during the intervention trials indicated that while learning more about the potential health benefits of pork had contributed to their increased consumption, so had receiving recipe books which had allowed them to prepare and consume different cuts of pork as part of tasty and enjoyable meals. Overall, pork was seen in a positive light, but more so after participation in the dietary intervention trial.
Pork poppy
Karen is a recipient of 23 research awards, including the prestigious South Australian Young Tall Poppy Award (2009). She has received close to $3 million in research funding and regularly supervisors Honours and Post-graduate students.
For more information, contact Karen  via email Karen.Murphy@unisa.edu.au