What we do for you?
Biogas from covered ponds/digesters reduces production costs and provides more income.
The BSP, a key component of Subprogram 4C, is a technical service, free to Australian and New Zealand pig producers, to help you understand biogas in your specific context. We also research covered ponds and co-digestion.
Program Leader – Mr Alan Skerman (Principal Environmental Engineer, Department of Agriculture and Fisheries)
Contact details
PO Box 102 (203 Tor Street)
Toowoomba, QLD, 4350, Australia
M: 0407 462 529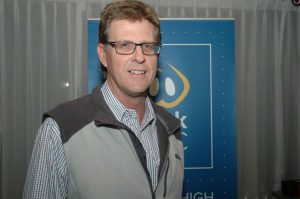 P: 07 4529 4247
Email: alan.skerman@daf.qld.gov.au

[slideshow_deploy id='3319']
Contact us for more information, or click below on the topic of interest:
Talking Topic 1 – Collecting the biogas benefits of pig manure – provides a good introduction/overview
Talking Topic 2 – Biogas Safety – the essentials – talks about compliance with biogas safety
Talking Topic 3 – Covered lagoons – looks at designing a covered lagoon for biogas
Talking Topic 4 – Cleaning piggery biogas – the why and how of cleaning biogas before using it
Covered pond rule book for the Carbon Farming Initiative – the instruction/rule book that farmers use to earn carbon credits from biogas
Links:
How the Carbon Farming Initiative (CFI) works – YouTube animation
Advisory Panel
Damien Batstone (University of Queensland)
Ken Cameron (Cameron Pastoral)
Ian Connaughton (Don KRC)
Stephan Heubeck (NIWA)
Sasha Jenkins (UWA)
Eugene McGahan (FSA)
Hugh Payne (DAFWA)
Janine Price (APL) (Pork CRC – Subprogram 4C Leader)
Alan Skerman (DAFF QLD)
Tom Smith (Kia-ora)
Dugald Walker (Blantyre Farms)
Rob Wilson (Pork CRC – Program 4 Leader)
News Items can be found here
Benefits of Using Biogas
Pork CRC has released a video highlighting the benefits of using biogas for Australian piggeries. The video shows real life examples of technologies, systems, equipment and uses on Australian piggery sites. Follow the link below to view the video.