Pork CRC Pointers For Successful Sow Group Housing
Australian pork producers and sows in their care are successfully transitioning to group housing as part of the concerted efforts to produce high integrity Australian pork and appropriately differentiate the product from that of overseas competitors.
Addressing 150 pork producers and industry stakeholders at the recent Pork CRC and APL Successful Group Housing Systems for Dry Sows workshops in Toowoomba, Queensland and Melbourne, Victoria, CRC for High Integrity Australian Pork (Pork CRC) CEO, Dr Roger Campbell, described group housing the Australian way as "now virtually a done deal".
"Most producers have made the transition and those who are now a couple of years down the track are reporting very satisfactory production levels and, it seems, improved welfare outcomes for sows."
"While the precise recipes for those successes vary slightly, the essential ingredients are providing adequate quantity and quality of space for the sows, plenty of feed availability and access, especially immediately after first mixing of sows into groups and, as is the Australian way, good stockmanship."
Read More

Presentations from the workshops and more  information now available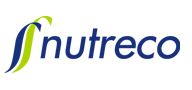 The job - As a researcher for Nutreco Research and Development you develop tools, products and concepts for the operating companies of Nutreco. This is done in close collaboration with the Application and Solution Centres (ASC) of the business units within Nutreco. Interested? Read More here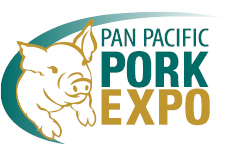 Forward Thinking: Creating Opportunities
The Pan Pacific Pork Expo (PPPE) will be held on Wednesday  May 21 and Thursday May 22, 2014, at the Gold Coast Convention and Exhibition Centre (GCCEC), Broadbeach, QLD. Attending PPPE provides you with valuable opportunities to network with fellow producers and suppliers, plus it delivers a wonderful forum for you to gain further information around major industry issues either at the Expo of Technologies trade fair or at the wide range of Uptake plenary and concurrent presentations by key speakers on topical issues, trials and world trends. These presentations will include scientific research data and trials from Australia and around the world, Pork CRC Limited and APL Research and Innovation Division.
For more information, click here