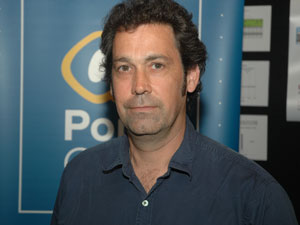 Pork CRC's Project 4C-105 proposes to enable better lagoon start-up, management, and operation by avoiding costly failure and achieving better effluent quality. Covered anaerobic lagoons are a key component of low carbon pork production, enabling methane emitted during treatment of manure effluent representing one of the easiest ways to reduce carbon emissions, as well as a method to generate renewable electricity or heat for on-site consumption. For further information and the full report, click here
Showcasing Early Career Researchers 2015 call for applications
 We want to hear about your project
Tell us in 30 seconds and you could win a trip to Canberra to present your work at
Australia 2040, May 25-27,  2015
, the annual conference of the Cooperative Research Centres Association.
The five best entries will get:
A trip to Canberra* with airfares, transfers, conference registration and all social events, including the CRC Association's Gala Excellence in Innovation Awards Dinner.
$1,000.
The opportunity to give a 5-minute presentation on your work at Australia 2040 for the chance to win $5,000.
*If you are from Canberra, we'll give you a $500 travel voucher with Qantas towards your next trip.
Applications close Thursday 26 February 2015. For more information, click here

PigEV Webinars Weigh Up What Works for Growers and Sows
To help pork producers better measure and manage the financial implications resulting from changing how they manage their sows and growers, the Animal Genetics and Breeding Unit (AGBU) at the University of New England has developed PigEV, a program which provides economic values and economic weights for significant traits of sows and grower pigs.
According to AGBU Associate Professor Susanne Hermesch, PigEV can also evaluate non-genetic strategies, which made it a hot topic of discussion at the 2014 AGM of Pork CRC in Melbourne.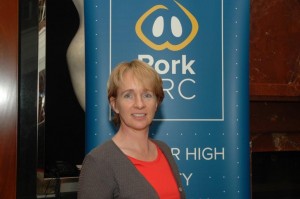 You still have a chance to participate this week:
Wednesday, February 25, at 2 PM NSW time (AEDT) –Introduction and overview of PigEV
Thursday, February 26, at 2 PM NSW time (AEDT) – Economic values and economic weights for traits of growing pigs
Friday, February 27 at 2 PM NSW time (AEDT) – Economic values and economic weights for traits of sows
To participate, contact Prof Hermesch by email susanne.hermesch@une.edu.au  or Tel 02 6773 3787