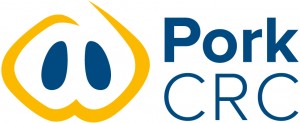 Pork CRC call for research proposals for 2017-2018.
Pork CRC is calling on researchers for innovative proposals across our four programs and related areas. This will be the last investment round in R&D by Pork CRC. History suggests the call will be well supported and will further contribute to the success and sustainability of the Australasian pork industry. The call closes January 9, 2017. We look forward to receiving your thoughts and ideas. For details click here. PigNet instructions click here, Budget & Milestone spreadsheet click here
Career Changing Course

Science and Practice of Pig Production course will run from
January 30 – February 10, 2017

at the Roseworthy campus of the University of Adelaide.

Pork CRC will support travel and accommodation costs for the first 20 producers (or their staff) who register.
The very popular course covers everything you need to know about pork production, plus the very latest technologies and information on reproduction, nutrition, health and production in general.
It includes visits to a piggery, feed mill, abattoir and Al centre and practical demonstrations on Al, heat detection and disease diagnosis. Positive feedback from previous participants suggests it's not to be missed and can be career changing.

Contact Course Convenor Dr Will van Wettere at University of Adelaide now to enquire and register, email William.vanwettere@adelaide.edu.au

Click for Agenda and Registration Form and Details for attendees.
Talking Topic 4
Cleaning Piggery Biogas
Biogas is naturally produced when manure is treated in effluent ponds. Biogas is a good fuel for heating or electricity generation, but requires some treatment/cleaning before use to ensure it is safe and cost effective. This Talking Topic describes methods for cleaning of biogas and associated Pork CRC research activities. Click here to download
Talking Topic 3
Covered Lagoons
Covered lagoons capture biogas from manure treatment. Biogas is an excellent fuel which can be used at piggeries to produce electricity or for heating. This Talking Topic describes how covered lagoons work, handling of sludge, biogas collection, and associated Pork CRC research activities. Click here to download

Staying cool and cosy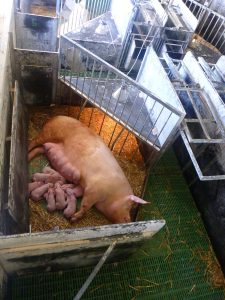 Providing cool pads in the creep area and additional fan in the nest area during summer had little effect on sow or piglet performance in PigSAFE or SWAP pens during lactation.
For the latest research on modifying freedom type farrowing pens for Australian conditions – Project 1A 109.
Pork CRC and SA Government supports autism and agriculture
Details on the project/positions and how to apply can be obtained by following the links,
Click for more details – Autism and Agriculture Program & Pig Care Opportunity
Preparing for the Summer Months – Seasonal Infertility and Beyond
Click here for brochure
Happy Homes for Sassy Sows
Recognising that group housing of gestating sows is here to stay, a targeted Pork CRC project, led by Dr Kate Plush of SARDI, with significant contributions from University of Adelaide researchers and Pork CRC PhD candidate Emma Greenwood, conducted five experiments to see how sow aggression at mixing could be reduced. Space allowance, environmental enrichment, olfactory and diet supplements, plus multi-suckle mixing at late lactation were all considered. The findings were revealing, especially on the enrichment front. To learn more go to 1C-103
Benefits of Using Biogas
Pork CRC has released a video highlighting the benefits of using biogas for Australian piggeries. The video shows real life examples of technologies, systems, equipment and uses on Australian piggery sites. Follow the link below to view the video.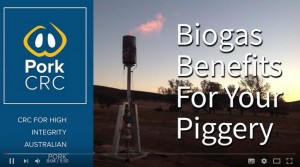 Pork CRC Working To Drive Down
Greenhouse Gas Emissions
A Cooperative Research Centre for High Integrity Australian Pork study has found that greenhouse gas emissions (GHG) are 38 per cent lower in eco-shelters and 88pc of the variability in production systems with common effluent management systems is related to herd feed conversion (HFC).
Click here for more.