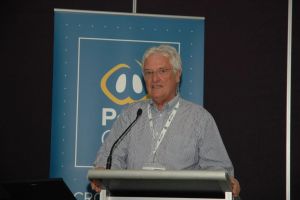 The next Pan Pacific Pork Expo will be held on May 21-22, 2014 at the Gold Coast Convention and Exhibition Centre, Queensland. The theme is Forward Thinking: Creating Opportunities
What is Pan Pacific Pork Expo (PPPE)?
PPPE combines a pork industry trade show and exhibition with information sessions supported by APL and Pork CRC Limited to showcase and encourage Australian producers to discuss, debate and where suitable, adopt new technologies and innovations. Since its inception in 1998, PPPE has continued to grow, attracting both domestic and international participants.
Who attends PPPE? All the key decision makers involved in the Australian pork industry supply chain. These include: Pork producers, Processors, Retail and food service industries, Researchers, Scientists, Educators, Subsidiary service providers such as insurers and financial institutions, and Government officials. For more information, click here
Successful Group Housing Systems for Dry Sows Workshops
Wednesday April 2, 2014 – Bourke and Wills Hotel, Toowoomba QLD
Friday April 4, 2014 – Park Royal Hotel, Melbourne Airport VIC
The Australian pork industry is moving towards lower confinement systems after weaning and during gestation. In October 2013, Pork CRC and APL held sow housing workshops to provide information to Australian pork producers on group housing of sows.
The 2014 sow workshops will provide an update of how pork producers are managing these changes to lower confinement systems some 18 months later. These workshops will provide new information on the principles and strategies to mix sows in groups from weaning and after insemination.
The one-day workshops will be a combination of presentations and facilitated panel discussions with pork producers who have recently changed from stall to group housing.
Full program and registration details will be circulated closer to the event.  All producers and industry stakeholders are encouraged to attend.
For more information contact: Ray King on 0412 322 047 or  ua.te1394188923n.dno1394188923pgib@1394188923gnik.1394188923h.r1394188923 , Graeme Crook 08 8313 7973 ua.mo1394188923c.crc1394188923krop@1394188923koorc1394188923.emea1394188923rg1394188923,  or Imogene Gardiner on (02) 6270 8823 or  ua.mo1394188923c.kro1394188923pnail1394188923artsu1394188923a@ren1394188923idrag1394188923.eneg1394188923omI1394188923