Spaced Out Sows Work It Out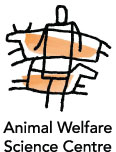 A large study (Pork CRC Project 1C-105) by Professor Paul Hemsworth, Animal Welfare Science Centre (AWSC), suggests minimal long term impacts on reproduction and welfare from the higher cortisol levels and aggression exhibited by sows immediately after mixing at lower floor space. After investigating how floor spaces between 1.45 and 2.9 square metres affected the welfare and performance of sows grouped within four days of mating, Paul, like his AWSC colleague, Dr Jean-Loup Rault (pictured below) in another Pork CRC study, found that aggressive interactions and cortisol levels at day two after mixing declined with increasing floor space, but there were no effects at day 26.
Our Pork CRC researchers, who lead the world in sow welfare, have now clearly shown that mixing sows at weaning or after mating has no long term effects on welfare and excellent reproduction will be achieved, if sows are appropriately fed and carefully managed.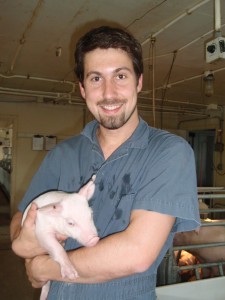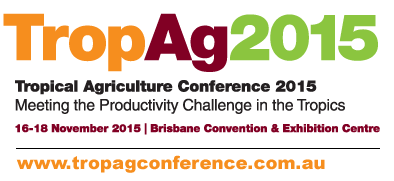 The goal of the conference is to bring together many of the leading scientific voices and facilitate cross-border collaboration, new project development and technology transfer – with a focus on the delivery of a diverse range of tropical and subtropical agricultural scientific advances for the food, plant and animal industries.
The conference is designed to focus on research advances within the agriculture industries located in the subtropics and tropics including livestock (beef, dairy, pork, poultry) grain and pulse crops, sugarcane and horticultural crops. We anticipate the research will cover a diverse range of aspects that are both pre-farm gate and post-farm gate but with a clear focus on agricultural products most of which are used for food.
Call for abstracts is now open and closes on April 30
General enquiries:  enquiries@tropagconference.com.au
Victorian Pig Fair
When –  —

Where – Bendigo Exhibition Centre, Prince of Wales Showgrounds, Holmes Rd, North Bendigo, VIC –   See map

Details – Biennial education and social event for pig producers and suppliers, advancing all aspects of Australian pig farming.

Contact – Aileen Vanderfeen on (03) 5443 9665 or email aileen@acelabservices.com.au