The Annual General Meeting of Pork CRC Ltd ("Company") will be held on
Monday, November 17, 2014
in the Fairmont room at the Park Hyatt Melbourne, 1 Parliament Square, off Parliament Place, Melbourne, Victoria 3002 at 09:45 am.
For further information, click here
Big Call for Big Ideas
Australia's pork industry and the CRC for High Integrity Australian Pork (Pork CRC) are on the move. Positive plans are in place for Pork CRC to transition to an alternative research entity after its current funding and Commonwealth Government agreement expires as at June 30, 2019.
With this in mind Pork CRC is calling for highly innovative proposals in our 15-16 investment round. This will be the last opportunity to apply for longer term (three years maximum) projects in Pork CRC. We will invest in shorter term projects in 16-17 and 17-18, and these may be to complete Pork CRC milestones, to follow up outcomes from current projects or assist the successful transition to the new R&D model. It is expected the new research entity which will be discussed at the Stakeholder's meeting in November, will likely make calls for longer term projects sometime in 2019.
We are hoping the proposals received in 15-16 will be the best and most powerful Pork CRC projects received to date.
If you're a researcher, institution or enterprise with innovative ideas and positive plans for how you can help advance Australia's pork industry, this is your opportunity to put forward those proposals now.
While Pork CRC will transition post-2019, with an ambitious new entity to continue driving R&D in Australia's pork industry, now is the time to make your mark, as we jointly establish a platform for positive pork industry R&D for the next three years and beyond.
The priorities across the programs for the 15-16 investment round are detailed here.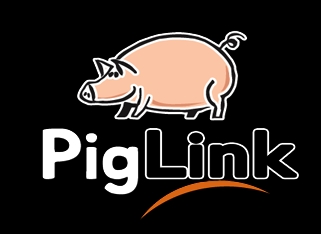 Listen to Paul Hughes as he shows the outcomes of his visit to the Big Dutchman Concept study site in Germany. This long-term study is investigating alternative farming systems for pig production to address animal welfare and environmental concerns in Europe. The concept is to enable free movement of sows at all stages of production and the early group housing of piglets. Paul walks you through the system as it has been modified from the initial concept to its current operation and the future concepts to be investigated. To listen to Paul, click here.
How it works now!
PigLink presentations are now available at a time that suits you, simply by clicking the link supplied  and then logging on when a user friendly screen appears. You can pause or stop the presentation at any time and even log out and you will be presented with a resume or start over button when you log back into the system. You can also ask a question at any time during the presentation by typing in a message in the box. Professor Paul Hughes or PigLink presenters will respond to you as soon as convenient.
For help, or further details, contact Pork CRC Research Manager, Graeme Crook, Email  graeme.crook@porkcrc.com.au or Tel 08 8313 7973
 STAYING ALERT….it's as easy as CRC
Join our TechAlert system and keep up with all the latest breaking Pork CRC news. Receive notifications through SMS, email, Facebook and/or Twitter, simply by clicking on the section @ top right and then make your preferred selection from the list.
By the way, thanks for visiting our website. We welcome visitors and always try to make you welcome.
Just by regularly visiting our website, you'll be rewarded by tapping into the latest Pork CRC research outcomes, some of which might make a positive impact on your bottom line, if you're a producer, for example.
If you're an early career researcher, you'll learn about scholarships and awards, employment opportunities here and overseas and the very latest R&D findings in your discipline.
If you're a student, you'll access details of Pork CRC industry placement opportunities, find out something you didn't know about your fellow Pork CRC supported students and their research projects, perhaps see an application for an award, maybe even involving travel to an exciting overseas destination, or see an invitation to apply for your first dream job.
If you're simply curious and want to learn more about the changing face of Australia's pork industry and where cutting edge research is taking it, you've come to the right place.
Pork CRC is proud of our role in helping differentiate Australian pork as a high Integrity, premium quality, nutritious meat, produced under world leading welfare, health and environmental regimes.