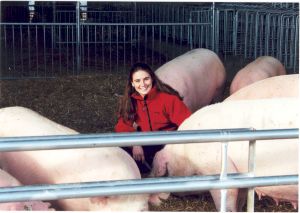 Pork CRC Project 1A-105 investigated sow performance, sow welfare, piglet survival and growth and the incidence of lactational oestrus in a 'two-stage' farrowing and lactation system under Australian conditions.
The 'two-stage' is where sows farrow in a specialised individual farrowing pen (PigSAFE pen) or farrowing crate and are then grouped into more cost-effective accommodation after 12-14 days (i.e. multi-suckle or group lactation).
Piglet survival tended to be lower in the PigSafe pen and weaning weight was reduced in piglets transferred to group lactation. The incidence of spontaneous lactational oestrus was around 9% for sows which remained in farrowing crates to weaning but approached 30% for sows in PigSafe pens and 20-27% for sows in the group lactation treatments.
Positions in the pig Industry are advertised on the Employment page